---
---
The Wolbert's Christmas Card, 1996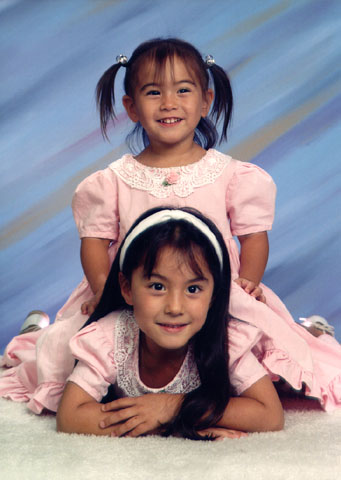 ---
---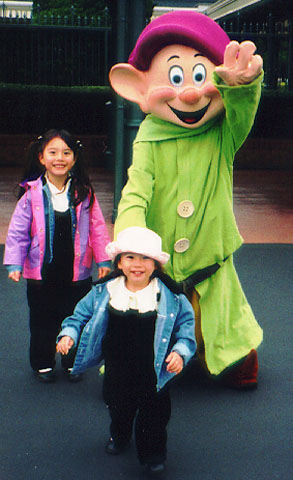 In April, there were THREE Dopeys at Tokyo Disneyland!
---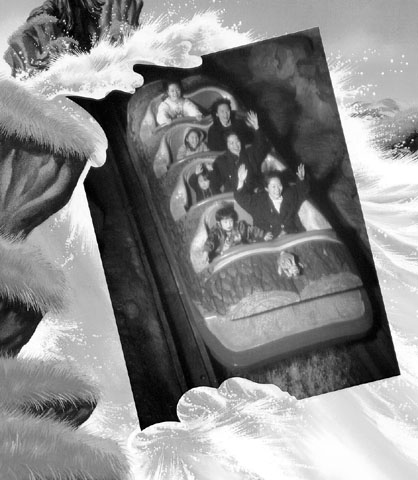 Miki and Sarah ride "Splash Mountain". You can't tell at this resolution, but Sarah is the only child with a smile on her face!
---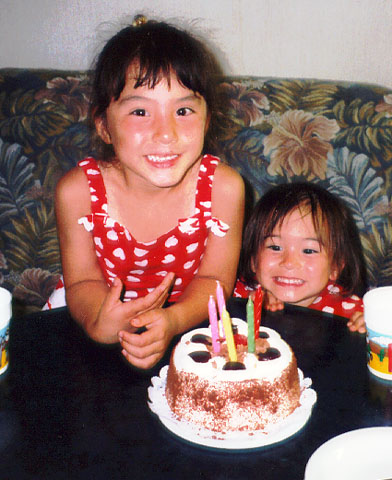 Sarah celebrated her 5th birthday in Honolulu. Lisa helps her count the candles just to make sure we didn't scrimp. Nice place to spend a birthday!
---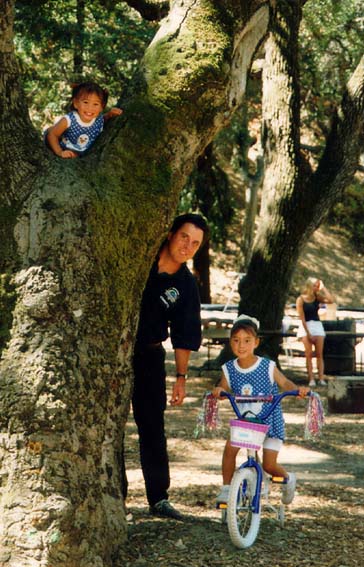 A birthday bicycle! Upon her return from Hawaii, Sarah broke in her new bike at a local park. Hey, where is Lisa?
---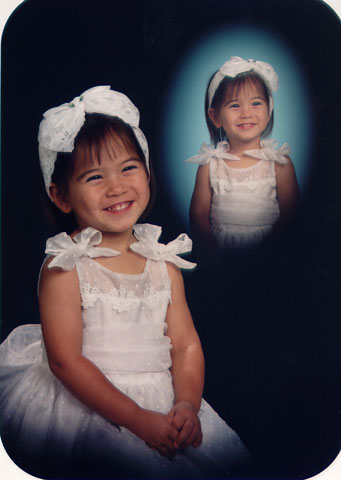 Two-year-old Lisa readying for preschool.
---
Here is the beautiful and exotic Esmeralda and her goat, Djali, ready for some trick-or-treating.
---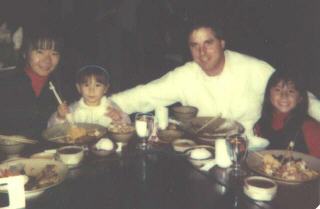 K6XX was issued on November 5 -- Bob's birthday. Here we are enjoying birthday dinner (but someone would rather be on the air, breaking in the new callsign!).
---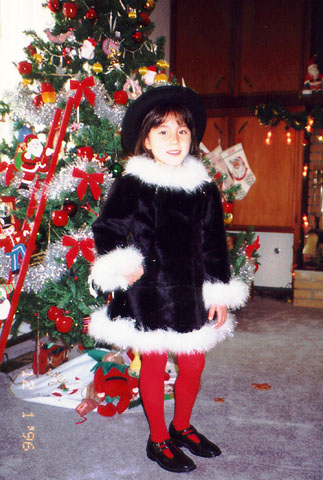 Sarah in her Christmas finery, made by Miki.
---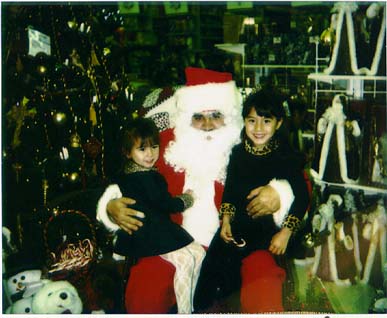 I've been a good girl, Santa, honest!
---
Best wishes for a happy & prosperous 1997!

VY 73 DE K6XX (& family)
---
Want to see more? Here are some more recent photos: